Oat drinks
Friendly Viking's Oat Drinks are all plant-based and made from premium Finnish oats. We have an oat drink for every need – always without any added sugar. We don't like to brag, but it happens to be a fact that the water we use is the purest in the world, as well as our air. Together with our know-how, they ensure premium Nordic taste and quality – ready to conquer the world! Learn more about our oat drinks below.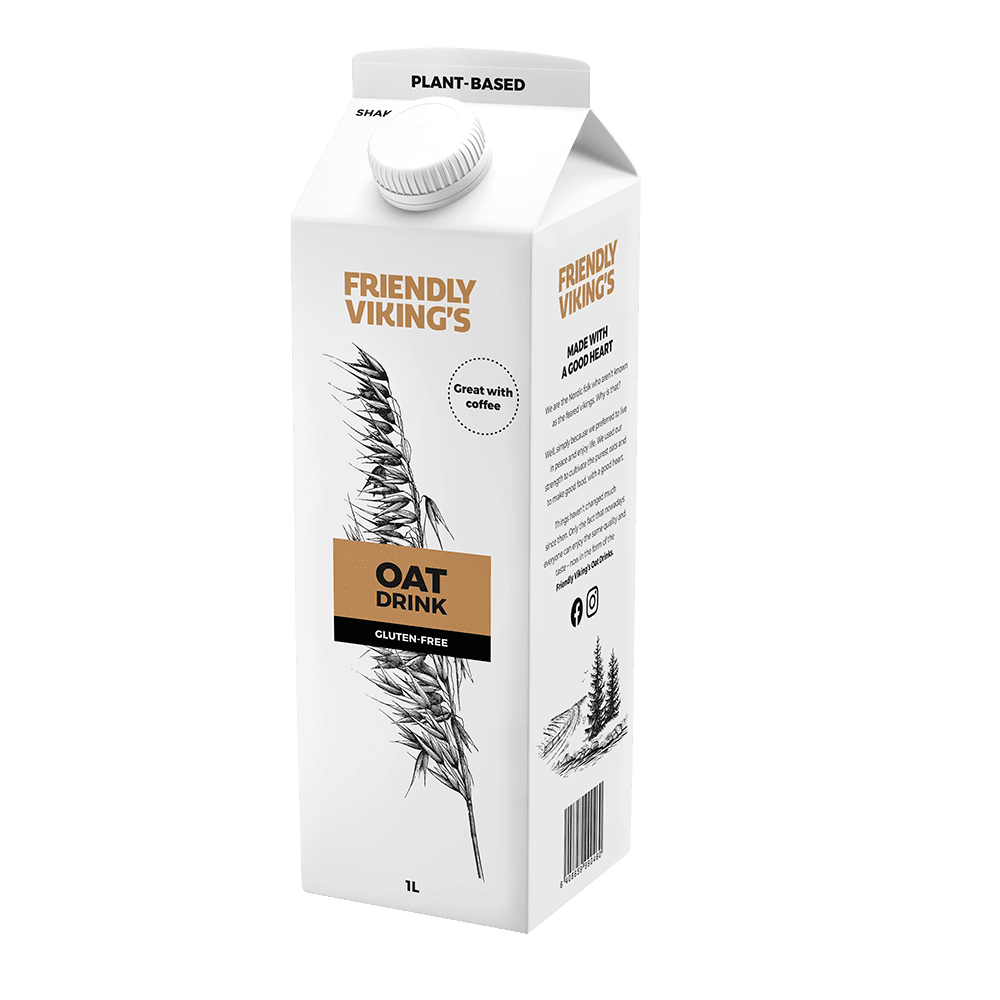 Nutritional values / 100 g
Folic acid
30 µg (15 % **)
Riboflavin
0,21 mg (15 % **)
D-vitamin
1,0 µg (20 % **)
B12-vitamin
0,40 µg (16 % **)
*Contains naturally occurring sugars
**Daily reference intake (adults)

Enriched with vitamins and calcium
Ingredients
Water, gluten-free OATS 10% (Finland), rapeseed oil, calcium carbonate, salt, vitamins (riboflavin, folic acid, D2, B12).
Good to know
Certified carbon neutral packaging
Gluten-free
plant-based
Dairy free

Friendly Viking's Oat Drink is made from the purest Nordic oats and has vitamins (riboflavin, folic acid, D2, B12) and calcium added to it. The oat drink tastes fresh as such, but it is also a good base for porridge, overnight oats, smoothies and other drinks, as well as for baking and cooking.