O'GURTS
Friendly Viking's O'gurts are wonderfully delicious plant-based alternatives to yoghurt. Made from purest Nordic oats, they are all vegan-friendly and 100% gluten-free. The O'gurts taste great on their own, work well in smoothies or can be mixed with your favourite toppings, granola, fruit and berries or whatever you like.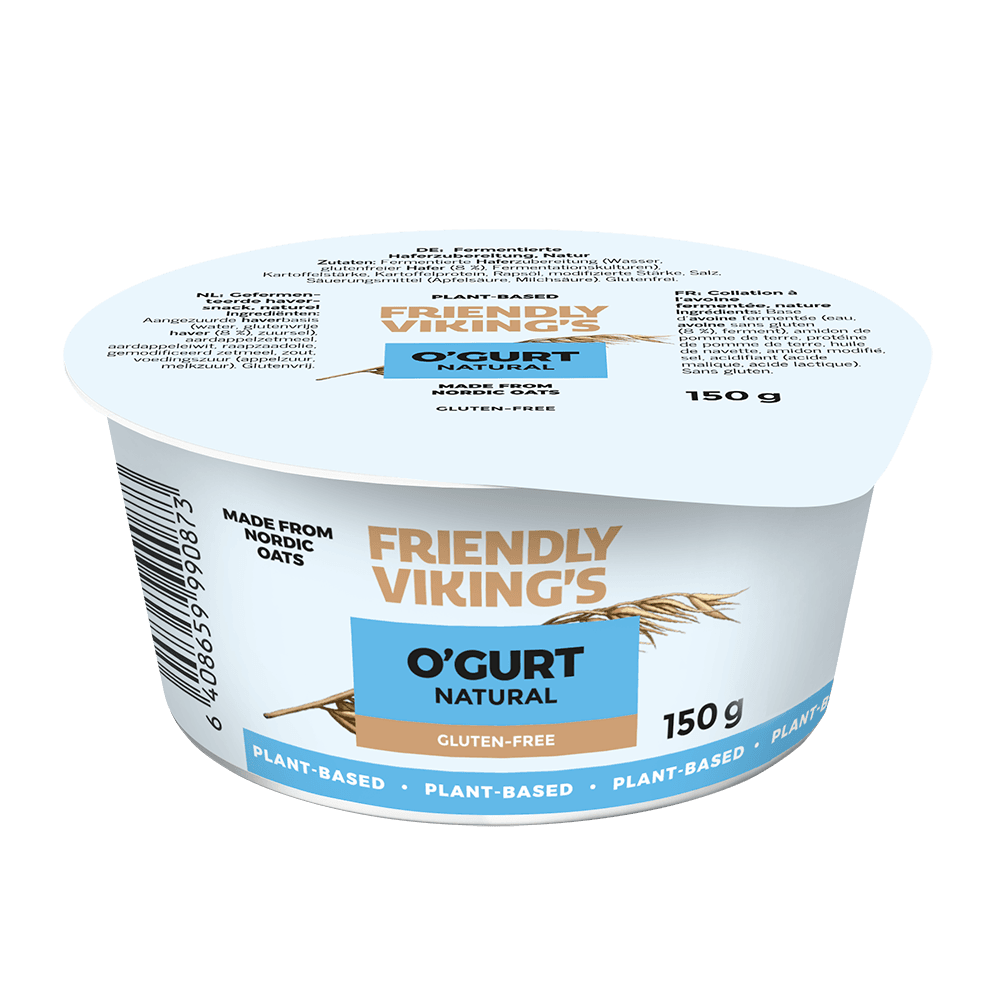 Nutritional values / 100 g
*Contains naturally occuring sugars
Ingredients
Fermented OAT base (water, gluten-free OATS (8% Finland), fermentation culture), potato starch, potato protein, rapeseed oil, modified starch, salt, acid (malic acid, lactic acid).
Good to know
Dairy free
Gluten-free
New
No added sugar
Plant-based

Friendly Viking's O'gurt Natural is made from the purest Nordic oats. This easily
spoonable O'gurt is plant-based and gluten-free and has a fresh taste and soft texture. Enjoy and use it just like yoghurt – tastes great with fruits, berries, granola, in smoothies or as such.