Oat snacks
Friendly Viking's O'gurts are wonderfully delicious plant-based snacks, that can be enjoyed like yoghurt. Made from purest Nordic oats, they are all vegan-friendly and 100% gluten-free. The O'gurts taste great on their own, work well in smoothies or can be mixed with your favourite toppings, granola, fruit and berries or whatever you like.
O'gurt Greek Style Vanilla 150 g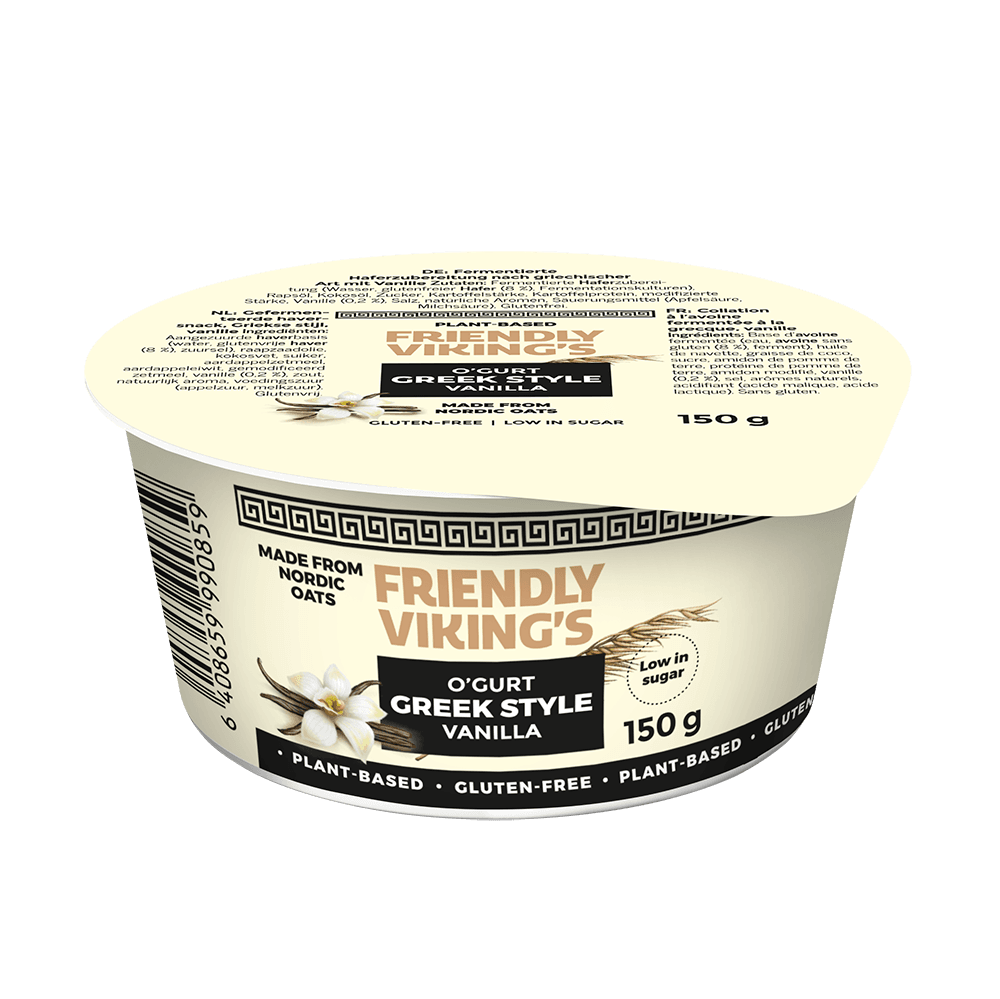 Nutritional values / 100 g
low in sugar, gluten-free, plant-based
Ingredients
Fermented OAT base (water, gluten-free OATS (8 % Finland), fermentation culture), rapeseed oil, coconut oil, sugar, potato starch, potato protein, modified starch, vanilla (0,2%), salt, natural flavour, acid (malic acid, lactic acid).
Good to know
Gluten-free
plant-based
Dairy free
new
Low in sugar

Friendly Viking's O'gurt Greek Style Vanilla is a wonderfully rich and creamy plant-based snack, with a great spoonable texture. Made from purest gluten-free Nordic oats, it's a perfect plant-based alternative for greek style yoghurt. This perfect combination of oats and delicious vanilla is low in sugar. It contains real vanilla bean seeds.