GREEK STYLE O'GURTS
Friendly Viking's Greek Style O'gurts are wonderfully rich and creamy snacks. The unique Greek Style O'gurts have a great spoonable texture. For guilt-free indulgence moments, find the best flavour for every mood!
O'gurt Greek Style Natural 150 g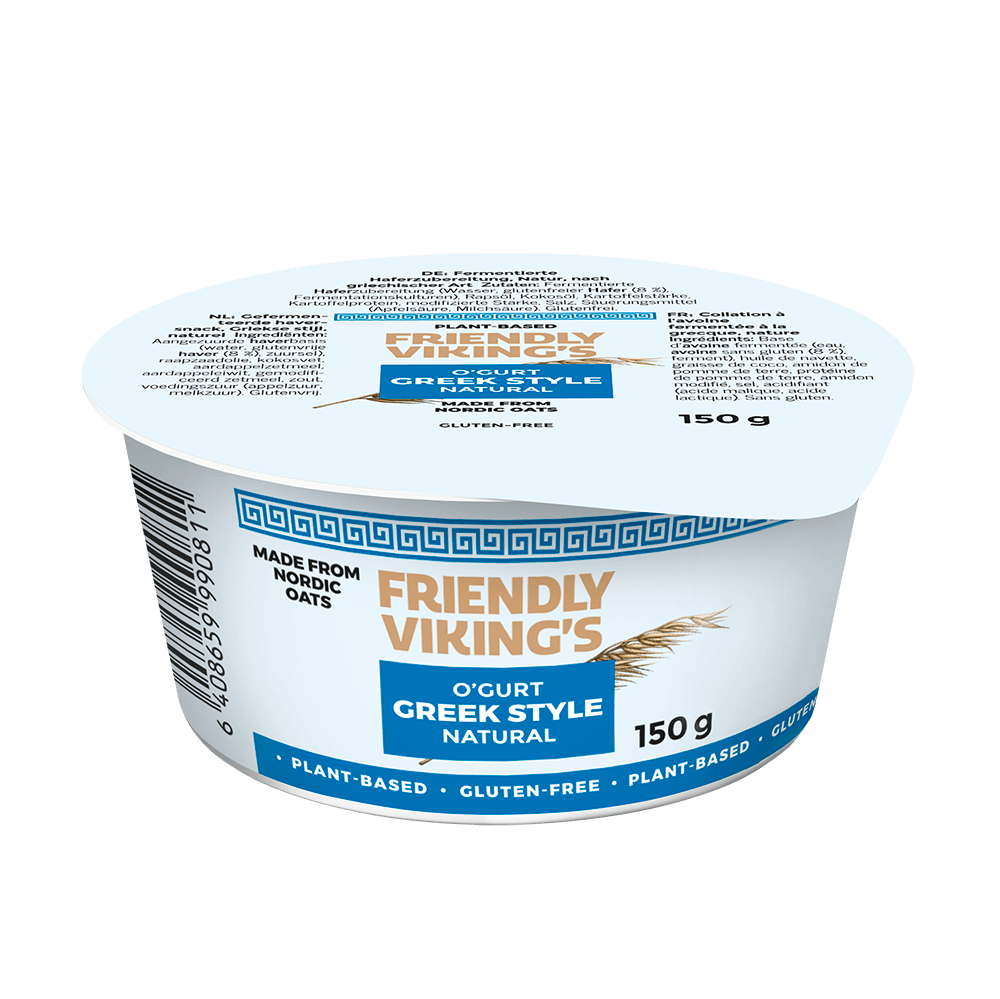 Nutritional values / 100 g
*Contains naturally occuring sugars
Ingredients
Fermented OAT base (water, gluten-free OATS (8% Finland), fermentation culture) rapeseed oil, coconut oil, potato starch, potato protein, modified starch, salt, acid (malic acid, lactic acid).
Good to know
Dairy free
Gluten-free
New
No added sugar
Plant-based

Friendly Viking's O'gurt Greek Style Natural is a wonderfully rich and creamy
plant-based snack, with a great spoonable texture. Made from purest gluten-free Nordic oats, it's a perfect plant-based alternative for greek style yoghurt. Choose the natural Greek Style O'gurt when you feel like something simple, or when you want to add some flavour of your own. Combine with your favourite toppings!